POLADIAN
CONSTRUCTION INC.
---
We help real estate investors get to the next level with our in-house expertise, from acquiring properties, designing the renovations, undertaking the construction and filling vacancies with top quality tenants.
Additional Dwelling Units
---
Adding additional dwelling units (ADU'S) is a strategic way of adding legal rental units to existing houses, adding value to the property immediately. This could be adding a legal unit to the basement, building additions as additional units, Or building detached structures on the property called Garden Suites or Coach Houses. With the team's technical background, we have specialized in these types of properties creating a niche in our market.
Legal Basements

Basements are often left undeveloped and unused. By finishing the basement and adding proper living quarters, this can be turned into a legal rental unit increasing the value of the home.

Additional Units

Built as an addition to the existing house or as a separate structure in the backyard, these are completely self-contained living spaces that can be rented out.

Garden Suites

Garden Suites are detached bungalows built in the backyard of an existing house. As they are completely self-contained they make great rental units.
Multi-Unit Building Turnover
---
Our team is set up to turn over apartment units with strategic renovations to add value and get top rents. Adding dishwashers to kitchens, in-suite laundry, AC units, and the quality of our renovations ensures top quality tenants who pay top rents, increasing your NOI thus increasing the value of your building.
Kitchen Upgrades

One of the most important rooms to renovate is the kitchen. Upgrading the kitchen with new appliances, countertops, and cabinets can dramatically increase a home's value.

In-Suite Laundry

In-suite laundry is a highly sought-after feature by tenants. By adding this feature, you can increase the value of your rental unit and attract higher-quality tenants.

AC Units

Another highly sought-after feature by tenants is air conditioning. By adding AC units to your rental units, you can increase the value of your property and increase rental prices.
Working with Investors
---
Purchase
Our team finds off-market deals and good deals on-market to ensure you have equity in the deal right away.
Design
Our team of designers are always up to date with design trends and have cost effective ways of making our renovations unique and stand out!
Construct
The work done is in great hands with our in-house construction team, we avoid delays but controlling the entire process.
Sell
We work with only the best realtors to sell the properties at top dollar, or refinance the properties and recycle the capital, utilizing the BRRRR strategy
Profit
The job is only complete when profits are made for our partners!
How to Partner
---
Contract

Are you a hands-off real estate investor? Partner with Poladian Construction to make use of our in-house expertise. Our expert engineers, designers, and contractors are here to get you maximum ROI on your real estate investment.

Invest

We have several ongoing real estate opportunities and we're always looking for the right investors to help us take on new projects. Take advantage of the unique opportunity to work with a company that understands both construction and investments.

Partner

A partnership with Poladian Construction offers you the opportunity to work with a company that will invest funds in your project as well as provide construction expertise and services to guarantee the project is completed on time and on budget.
About Poladian Construction Inc.
---
Poladian Construction Inc. was started in 2021 behind the hard work of President & CEO Ara Poladian, P.Eng. With a background in structural engineering, Ara worked for design consultants and general contractors before deciding to start the business. As a real estate investor himself, acquiring properties and helping other investors solve their problems was the motivating factor.

Starting with duplex conversions in Cambridge, ON was the gateway to value-add real estate renovations and the BRRRR method. The goal is to get as much if not all the investors' capital out of every deal completed and back to the hands of our investors.

With a full construction crew in-house, Poladian Construction has also partnered with wholesalers to find off-market deals, have a team of realtors to work with and have in-house design to help investors along every single step of the process.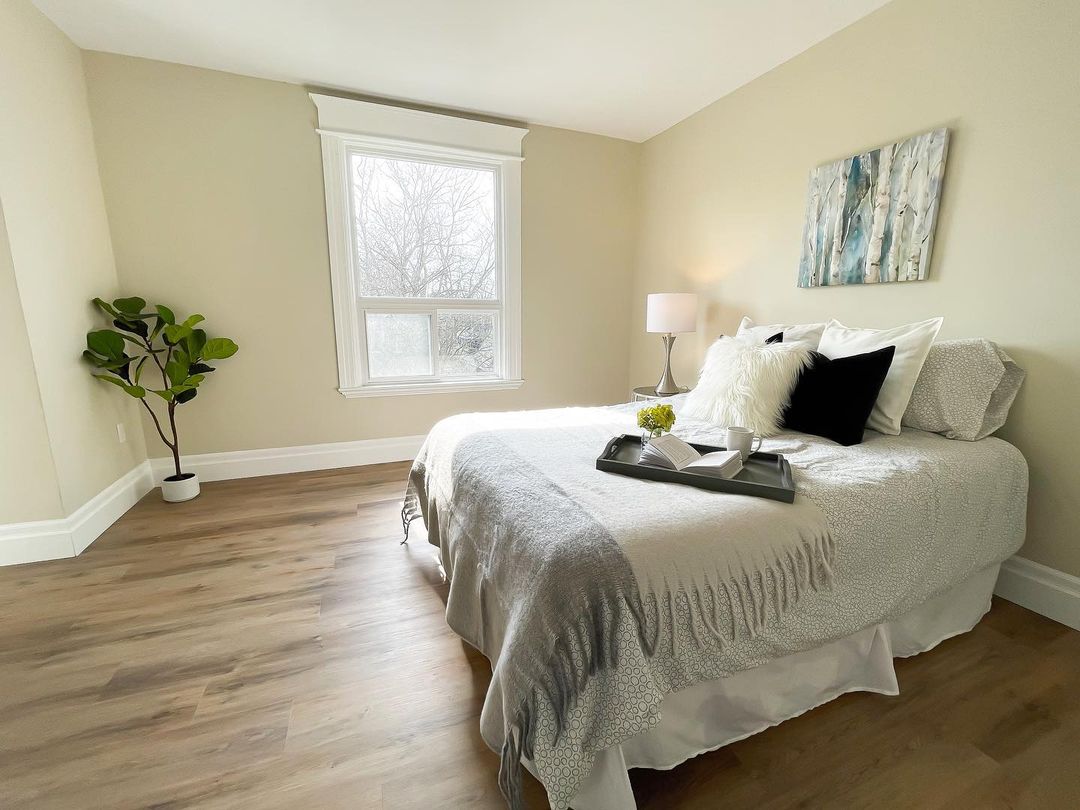 Projects
---
At Poladian Construction, successful completion of a job is achieved through competent and experienced project management. We deliver quality projects on time and within budget to maximize profits for our investors.

Take a tour through our projects and learn how we effectively use the BRRRR method to guarantee maximum ROI on our real estate projects.
Renovations + Holding Costs
$170,000
Hespeler, Cambridge, Ontario
Starting out in very bad condition, both floors of this property were completely redone, a new roof and eavestroughs were installed, a flooding problem fixed, and made a new driveway.

Purchase price, renovations, and holding costs summed up to $670k. The main floor was recently appraised for $995k. We refinanced and got $796k back making a profit of $126,000 plus ownership of the property.
Renovations + Holding Costs
$87,000
West Galt, Cambridge, Ontario
Purchased after identifying an opportunity in a market trending downwards quickly, this property was already in great condition but had a very outdated kitchen.

We did a full renovation to the kitchen, painting the cabinets, replacing hardware, new quartz countertops, backsplash, painted all the walls, new flooring and painted the main floor door. Renovations took around 4 weeks and we sold the property for $777k. All-in cost including realtor fees was $675k resulting in a profit over $100k.
6-plex Purchase Price
$1,420,000
Renovation Budget of Unit
$50,000
Extra Rent in 1st Year
$10,200
Value Added @ 4.5% Cap Rate
$225,000
Kitchener, Ontario
This 6-plex started in good shape but was outdated. We were able to negotiate a great deal due to a dispute between the past landlord and a problem tenant. We have added a ductless AC, dishwasher to the kitchen, in-suite laundry, custom kitchen with quartz countertops, etc.

The problem tenant is no longer coming back and our substantial renovations will increase rents from $750/month originally to about $1600/month.